NEC Training Programs
---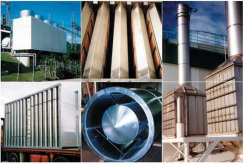 AC-01 Industrial Noise Control Design & Applications
SWL/SPL and Sound Propagation in free field and inside rooms, Acoustic Materials, Sound Absorption, Reverberation, Design of Acoustic Walls, Design of Duct Splitter Attenuators, Design of Acoustic Louvers, Airflow and Pressure Drop Calculations, Design of Acoustic Enclosures, Rooms and canopies for power generation applications, Reactive Mufflers Design, Absorptive Mufflers Design, Using Acostix Software.
More details
...
---
---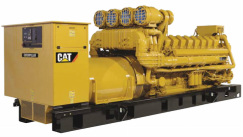 DG-01 Diesel Generators Design & Application Engineering
Diesel Engines, AC Generators, Ratings to ISO 3046-1/8528-1 and IEC-34/NEMA MG-1, Sizing, Performance to ISO 8528-5, Cooling system, Fuel system, Lube Oil System, Air/Exhaust System, Control, Instruments, Protection, Starting Aids, Vibration on Genset, Air Starting Systems, Electric Starting Systems and Batteries, Sound Attenuation to ISO 8528-10, Generators Switchgear LV/MV, Cables, Generators Testing, Installation Considerations, Generators Operation & Maintenance Considerations.
More details
.
..
---
---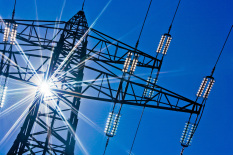 EE-01 Industrial Electrical Power Systems
Power System Network, AC Generators, Power Generation Plants, Power Transformers, AC Motors, Transmission Lines, Electric Power System Analysis, Short Circuit Analysis, Load Flow Analysis, LV/MV Switchgear, Power System Protection, Power Cables, Power Cables Jointing & Termination, UPS, Harmonics. Grounding,
More Details
...
---
---
OG-01 Oil Refinery Plants Operation and Process Technologies (API-U Approved)
The Course is discussing the operations and process technologies of the petroleum refinery plants. Will explain the products demand and supply, capacity, industry structure and characteristics. Oil refinery plants course will cover the crude oil evaluation, day to day operations optimization, multi-refinery supply and distribution, environmental studies and technology evaluation. The course will discuss lube oil processing, propane de-asphalting, and viscosity index improvement. Will explain the petrochemical feedstock including aromatic production, unsaturated production and saturated paraffins. Will go through the additives production from refinery feedstocks.
---
---